Download VPN for free: what you need to know about it to avoid risk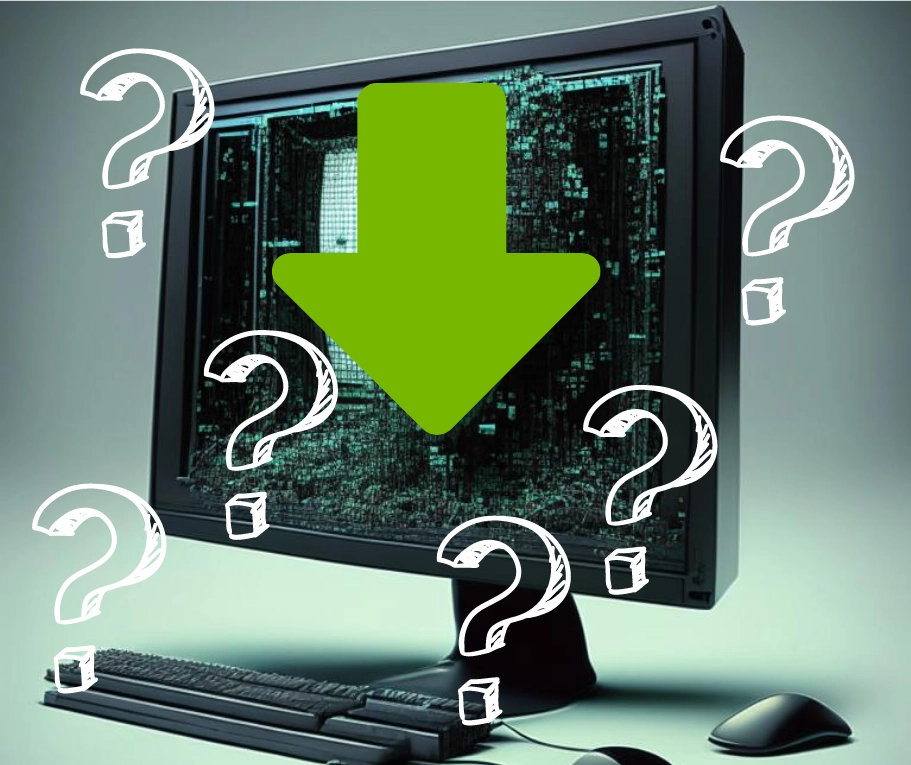 Ensuring high anonymity and security of networking, protection against hacker attacks and any other unauthorized access, bypassing regional locks — these are just a number of issues that can be solved by substituting the real IP address of your device. Various technologies are used to achieve these goals. Today, VPN — virtual private networks. They are widely used by those whose professional activities are connected with the Internet, and ordinary users who find the information they need on the network. And here everyone faces one urgent question: download VPN for free or use the services of reliable paid services?
Now let's dwell in more detail on what dangers a user may face when choosing free virtual private networks. We will show you what points you should pay attention to in order to protect your data and ensure stable and efficient work on the Internet. We suggest using reliable individual VPN to avoid all sorts of risks.
Main risks when downloading free VPN
You have often heard the expression: "If you get something for free, then you are not a consumer, you — product", "Free cheese only in a mousetrap"? They may seem hackneyed, but this does not reduce their relevance, especially when it comes to free VPN services.
Yes, these VPNs also help you bypass restrictions and spoof your IP-address. However, you are required to pay in the form of providing your personal information. In addition, you may encounter a number of fairly serious problems at work. Here are the main dangers that anyone who decides to download VPN for free may face:
Dubious service owners.
Sale of personal data of users.
Security.
Questionable quality.
Availability of traffic limits.
Low performance, crashes.
Intrusive advertising of your services.
Let's consider all these points in more detail. This way you will learn about all the pitfalls and risks, and you will also be able to answer the question "Is it worth downloading VPN for free?" or is it still worth buying a reliable server.
Dubious service owners
Most free VPN services are based in China, which is widely known for its questionable privacy policies. Experienced users know to stay away from such things, but ordinary people do not understand what this is fraught with. Free services do not provide any information about their activities, and their terms of use are often misleading. Most of them don't even mention the lack of logs that store user data. Along with this, paid VPN services make it clear that they will not allow data to fall into the wrong hands — but you will have to pay for such security.
Here are some facts: in June 2020, TOP10VPN conducted an analysis of the most used free VPN services in the US and found that all 10 have Chinese roots. This is especially interesting considering that this activity is strictly prohibited in the country.
There are questions about how these applications can continue to work, since they are supposed to be penetrated, and user data is most likely sent to the Chinese authorities. This once again proves the importance of studying the origin of the VPNs you use.
Sale of personal data of users
If a company offers its services for free, ask yourself why? It is possible that their main product – not the service itself, but the users or the database of user traffic that they can sell. Most VPNs are designed to protect user traffic and keep it hidden from advertisers, but free ones cannot make that promise. Instead, they are more likely to collect individual information and user activity data to sell on data exchanges. The main buyers are advertisers, but there are others who can access this data for more targeted purposes. For these buyers, not only the amount of data is important, but also their analysis.
Security leaves much to be desired
Developers don't do their work for free. If you don't see ads or don't pay for VPN, it's because compensation happens in a different way. If you suddenly start seeing ads from popular search networks, targeted and contextual queries related to your search history, then most likely your data is being leaked through the fault of negligent VPN owners. Usually this happens because they are trying to make money on the service without ads.
Therefore, if you are glad that there are no ads in a free VPN service, you should think about how its owners make money. Don't be fooled by the idea of altruism – it doesn't exist in this question.
And one more example: Hola, a free to download VPN that often appears on anti-recommendation lists. It has 50 million unique installs, but a scandalous reputation. It was reported that the service trades the data of its users on the luminati exchange.
Questionable quality
When a VPN service is provided for free, it is often a sign that it was created by people without extensive knowledge and resources. Experts suggest it may be "dirty" approach to development, implying a lack of quality both in appearance and "under the hood".
When apps are created for mobile or other devices, they usually require a lot of permissions — access to cameras, microphones, geolocation, etc. Unfortunately, this is not always necessary. The developers may have simply overlooked this aspect. But what if an attacker gains control of such a tool? Obviously, that would be a disaster. Not only will they be able to exploit the security gap, but they will also be able to access sensitive financial information.
In addition to the obvious risks of using free VPN downloads, another problem is the low quality of services. Examples include the lack of any customer support and unfriendly features. Because the service is free, there is no incentive for owners to upgrade software as operating systems are updated, nor any incentive to improve usability.
Availability of traffic limits
Sometimes a VPN service may seem free, but it's just a facade. They give you access to their services, but after a while they inform you that you have to pay for additional traffic. Examples of such services include TUNNELBEAR and VPN PROXY MASTER, which "allegedly" reliable. Usually they provide users with up to two or three gigabytes of traffic for free. Often this amount is too small, and soon you will be asked to purchase the service for further use.
Low performance, crashes
In order for a VPN service to work efficiently and stably, it must have many servers from different countries. Typically, paid services connect users to the most affordable option to minimize complexity. Alternatively, there are often multiple servers from specific countries for specific purposes. Unfortunately, these features are not available in the free tools as there are limitations in their resources.
When your servers are under heavy load, they can become slow and unreliable. Having decided to download a free VPN, you may encounter an inability to connect at the moment. And it is not clear when you will be able to access the Internet. Even if you are told that the connection is successful, the speed may be too low to use. No one wants to be in this situation, so if you regularly use VPN services, it's better not to risk it and purchase a high-quality paid option in the first place. That is, you can download the VPN program for free, but choose an exceptionally reliable and stable server for work, paying for the use of it.
Intrusive advertising of your services
In order to make money and cover their expenses, free VPN owners usually push ads to users or heavily advertise their additional services. This, of course, adversely affects the comfort of the user experience.
How to protect your data
Protection of your data, safety of work on the Internet – the care of the users themselves. And the following recommendations will help you build your work as correctly as possible:
Stay away from undefined sources. It is important to remember that free VPNs from unverified creators should be avoided. Many of the apps and extensions you find as a result of typing "download VPN for free" can be dangerous. Even if the developers do not sell your information, there is no guarantee that there will be no ads or secret paid subscriptions in the virtual private network.
Always read the fine print. Before choosing a VPN, please read the privacy policy and public offer. If the program reports that personal data will be transferred to third parties for further processing, it is better to look for another option.
Don't be a commodity! Don't want to take risks? Do you bet in favor of stable, efficient and truly safe work? Then give up free VPNs: they are not worth it. Get a reliable server that will fully meet your expectations in practice, please you with its stability and functionality. Believe me, every ruble invested will fully pay for itself. Don't be fooled by free ones: they often limit bandwidth, speed, and uptime. Even worse, they keep logs of user activity, so don't rely on security and privacy.
And if you decide to spend money on buying a private virtual network, then the choice should be made in favor of the best – "Individual VPNs". This is one of the best VPN solutions today, both in terms of functionality and cost. And at the same time – no risk! Take advantage of the service offers and ensure the most stable and secure network operation for any period of time, from a day to a year with a quick and easy tariff renewal.
And don't forget to get Vpn.how review discount!
---
Share this article: