Is it worth using free VPNs at work: assessing the risks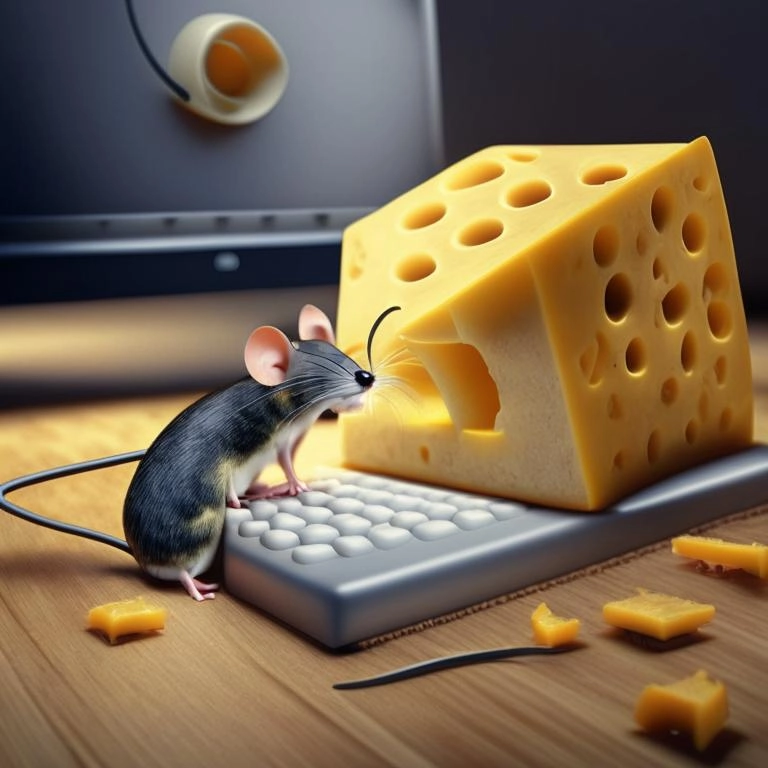 Today, the question of the reliability and security of networking is very relevant for different categories of users. Hiding your identity ensures not only anonymity, but also the safety of your work. One of the most efficient, simple, and easy-to-use ways to implement this — virtual private network, vpn. It also provides an effective bypass of regional blocking. And this means that you can access any Internet resource, including one that is currently prohibited at the legislative level in your country or region.
The modern IT market offers consumers not only paid, but also free VPNs. The latter attract special attention of users, because it does not involve the introduction of funds for use. But will such a decision be expedient and justified not only in terms of material costs? How simple, convenient and safe will such a solution be in operation? Is it worth it to pay attention to free VPNs at all, or would it still be more correct to opt for a paid service? Let's take a closer look at all these issues, as well as tell you where to buy reliable VPNs with the maximum material benefit for yourself.
VPN: what it is and how it works
Virtual Private Networks, VPN – it is a method of connecting over the Internet that provides users with a "private" connection over a normal network. This allows you to access blocked resources, hide your location from sites, and provide reliable protection against any unauthorized access. It was created for more efficient and convenient organization of remote work. With its help, employees could securely connect to the office network from anywhere on the planet: from home, while traveling, from different offices, etc.
In operation, the VPN forms a secure tunnel for all network traffic. Through the use of multiple intermediaries, data is isolated from public access during its transfer to and from the main server. Unfortunately, the security provided by VPN can be achieved at the expense of speed. Servers may not have enough bandwidth to generate high-definition streaming. The quality of VPN services largely depends on the current software and protocols used. By the way, both software and protocols are constantly being improved.
It turns out that VPNs as such do not protect the privacy of online activities, do not provide security and anonymity. It turns out that when the private network is running, the VPN server can view all your network traffic. That is, the risks are still present, but they are passed on to the service provider. But you and your device remain securely protected.
Virtual private network services are of two types: free and paid. And let the word «free» does not mislead you: in any case, you will pay— either with money or with your data. Free services can track the sites you visit and bombard you with ads. Even paid services can do this, so be sure to read the privacy policy and terms of service before subscribing.
The main risks of using free VPN services
When you connect to a virtual private network, you are essentially giving away your internet traffic to the service provider. It is difficult to say how he will dispose of them. If a company charges for its services, it won't sell your data because it's already making money. But server maintenance costs don't just disappear, so a free VPN has to make money somewhere else.
Don't rely on a VPN for sensitive internet activity – cybersecurity experts do not recommend using free VPN for any private activities on the network. No administration can guarantee that it will not check or transfer data for business purposes or in accordance with the law. But all this is related to paid VPN only in theory – reliable services will never allow themselves such actions. But free virtual private networks can really make money from user data. One of the most common – Selling traffic data for inline ads while you are affiliated with a VPN. You should always be prepared for the fact that all actions and page visits can be documented and transferred to third parties.
Free VPNs: insecure and full of ads
Many free VPNs are loaded with ads based on your browsing habits. These services collect and resell data about what you are interested in, what you bought, and even your email and IP-address, which allows you to be identified. In addition, the service does not ensure your security and privacy. If a company does not charge for its VPN, then most likely they do not have the funds to protect your data, or they allocate only a small amount to implement this moment.
Insecure apps can compromise your privacy
According to the TOP-10 VPN study, many applications contain intrusive features that are not removed. Examples include access to the camera, microphone, GPS tracking. Legal location of VPN – decisive factor when authorities try to access your data. The 10 most popular apps in the US come from China and Hong Kong, where such services are considered illegal.
This begs the question: how do these applications continue to run without being compromised? Hong Kong law requires service providers to keep logs of user activity. This means your privacy is at risk.
Collecting data about Internet users from China
Some apps can access and track all users' online activity, allowing their information to be sent to third-party sources based in China. This data includes a record of visited web pages, IP-address, GEO, time spent on the web websites, device ID and more.
Data saving rules
Such laws are relevant not only in Hong Kong, but also in the UK, Russia, and Ireland. This means that UK VPN client activity logs are openly handed over to the police. As a result, many services have moved geographically to Panama or the British Virgin Islands.
Hacks – real: data collection, traffic interception
The unreliability of free VPNs has been confirmed— data was stolen from clients of some services. They suffered from information leaks. Hotspot shield deceptively promised anonymity. This is a widespread virtual private network service that has been caught cheating its subscribers. Despite claiming to provide "complete anonymity", the company has been found to be collecting user data and intercepting their traffic.
This popular VPN has been seen collecting user cookies and partnering with other organizations to target ads. In addition, it has been found to redirect e-commerce traffic to its partners' domains. When a user connected to an online store through Hotspot shield, it was noticed that the application intercepts http requests and redirects them to sites with ads.
Almost all free VPN apps on Android are insecure
A team of independent experts recently conducted a study of 300 services. It turned out that 84% of them intercept user traffic, 18% – do not encrypt it, but 38% – install their own ads or promote other advertising applications. Neopard, Dashvpn and Dashnet have been found to track user activities, allowing their administrators to access email in GMail.
No more VPNs from Meta
Meta has decided to discontinue its VPN service. In 2018 and 2019, the company shut down its Onavo Protect VPN and Facebook Research VPN projects due to a privacy scandal. People were concerned that these apps were collecting data about what content their users were watching online.
1.2 TB of magazines found
In July 2020, digital security experts discovered 1.2 Tb of logs from UFO VPN, FAST VPN, FREE VPN, SUPER VPN, FLASH VPN, SECURE VPN, RABBIT VPN services in the public domain. The unprotected logs contained passwords, device IP addresses, smartphone model information, and user device IDs.
Major data leaks last year
In the past year, there have been two huge leaks of sensitive user data. Initially, a database of 21 million people who used the services of GECKO VPN, SUPER VPN, CHAT VPN got into the public domain. It contained information such as mobile devices, email, passwords and payment details of users. Then, about six months later, a database of 45 million people who used freevpn.org and dashvpn.io was put up for sale on the dark web. This database included data from the last 4 years, such as email, encrypted passwords, registration dates, profile changes, and even when users last logged in.
Potential risks and dangers of data leakage
Data leaks can be used by online scammers to gain access to other services that were registered using the same information. In addition, they have the ability to threaten VPN users with the fact that they visited prohibited sites. If a hacker manages to obtain such information, he can carry out a man-in-the-middle attack. This gives them access to passwords and credit card CVV codes.
Now, with the above information, you will be able to independently conclude — Is it worth using free VPN at work? We are sure that most of you, especially those who are really worried about their own security and privacy of network activities, will answer this question in the negative. So what to do in this situation? The simplest, most reliable and effective solution — use a dedicated virtual private network from the "Individual VPN" service.
Best VPNs for Reliability and Efficiency
By choosing a product from the "Individual VPN" service, you get:
all the cutting edge technologies of today working simultaneously: Wireguard, OpenVPN, IPSec/L2TP, IKEv2;< /li>
create your own VPN with just three clicks: you don't need to have any system administrator skills;
Maximum material benefit: one server can be shared with other users (you can find current rates here);
selection of server location geography: choose any corner of the planet;
dedicated IPs: no black history from other users in the selected country;
high speed: maximum online connection and minimum ping;
providing real protection: strong encryption, innovative algorithms;
comprehensive technical support in updating and setting up the server: we are in touch 24/7.
On the page you can get acquainted with the features of reliable VPN and buy them for yourself for any period of time, from 1 day to up to one years with quick and easy renewal.
---
Share this article: