Download VPN: only the best programs and servers for stable work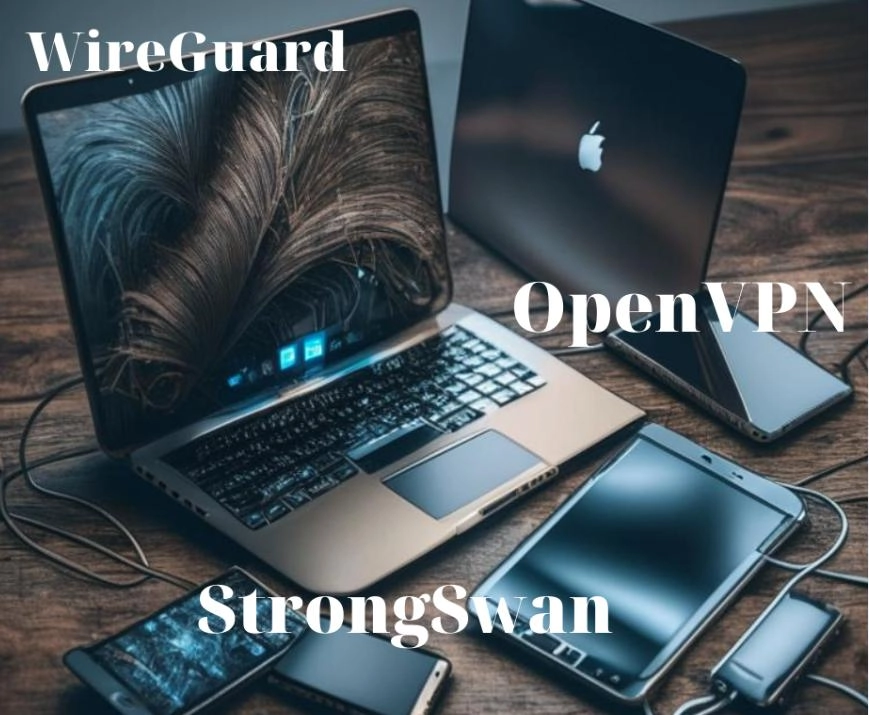 Confidentiality, anonymity and security of networking – These are the questions that are of interest to an increasing number of users every day. This applies not only to those whose professional activities are related to the Internet, but also to ordinary users who want to discover the widest possible opportunities for working without all sorts of risks. And one of the most effective, simple and easy-to-use solutions for today in this market segment can be called a virtual private network — VPN. If until recently this tool was mainly used by system administrators, marketers, SEO and SMM specialists, today it is becoming extremely popular among other categories of Internet visitors.
Now let's dwell in more detail on the programs, using which you can download VPN quickly, easily and without risks. We will also tell you where to get a set of configurations that you will need in the process of setting up a virtual private network on your device.
The best programs to download VPN
The modern IT market offers users a lot of solutions to download VPN. Now consider 3 programs that deserve special attention. They combine high functionality, ease of use, ease of setup and a number of other significant advantages, which you can see in practice. It's about:
WireGuard.
OpenVPN.
StrongSwan.
Let's consider each of the options in more detail.
Introducing WireGuard
Wire Guard — this is the development of Jason A. Donenfeld, a Canadian information security specialist. Today, this program works with different operating systems and will soon be included in the Linux kernel. Among the main advantages of this VPN, it is worth highlighting:
maximum ease of use, which allows even people with not very deep knowledge in the field of computer technology to use this program;
compact, easy-to-read code, making it easier for you to investigate vulnerabilities;
use of modern cryptography HKDF, Noise protocol framework, ChaCha20, Curve25519, BLAKE2, Poly1305, SipHash24, etc.;
high performance, which guarantees a stable and fast connection;
the specification as clear and thoughtful as possible.
If you are interested in using Wireguard VPN for Android, you can learn about the specifics of the settings here .
Working with this VPN service will look something like this:
The WireGuard interface is initially formed. It is allocated a private key and a unique IP-address. Next, the settings of other peers are loaded, in particular public keys, IP, etc.
All those IP-packets that will come to the interface in WireGuard are encapsulated in UDP, and then delivered to other peers through secure connection channels.
The client sets the public IP-address of the server directly in the settings. When correctly authenticated data comes from the user, the server will automatically identify them through external addresses.
Changing the public IP can be done by the hardware without interrupting operation. That is, the server will send appropriate notifications to all connected clients. Using the recommendations in it, customers will update their configuration on their own.
The concept of Cryptokey Routing has been implemented. WireGuard receives and sends packets based on the peer's public key. In the process of decrypting a correctly authenticated packet, the server checks its SRC field. In the event that it matches the "allowed-ips" configuration; authenticated peer, the WireGuard interface accepts it. A similar procedure is carried out when sending an outgoing packet. That is, the DST field of the packet is taken, the corresponding peer is selected based on it. Next, the packet is signed with its own key, encrypted with the peer's key, and after that it is sent to the remote endpoint.
WireGuard logic takes about 4000 lines of code, while many other analogues have hundreds of thousands of such lines. The maximum advantage in terms of performance compared to other similar programs can be seen on systems running on the Linux operating system, since WireGuard is implemented as a kernel module. This service is also supported by macOS, iOS, Android, OpenBSD, FreeBSD. But you need to know that here the program is executed in userspace, which has an additional impact on performance. Now we are actively working on adding support for the Windows operating system.
You can download WireGuard VPN from the developer's official website https://www.wireguard.com.
Introducing OpenVPN
OpenVPN — it is the most popular and widespread implementation of virtual private network technology. Widely used by both corporate and home users. In comparison with other analogues, it differs in the most convenient, efficient, stable and reliable operation. This is an open source software, which in itself has contributed to increasing the level of trust among users.
Another highlight of — cross-platform support. Today OpenVPN works on Windows, Android, macOS, iOS, Linux operating systems, on routers, as well as FreeBSD, NetBSD OpenBSD, Solaris, including mobile ones. If we compare this service with the newest VPN implementations, then in terms of speed it will still lose to them. But this is relevant only in the case of using the TCP port. But this problem can be easily solved by using a faster UDP disconnect. By the way, Transmission Control Protocol (TCP) and User Datagram Protocol (UDP) — these are the transport layer protocols whose responsibility is to transfer data on the network.
The high security of VPN operation is ensured by strong encryption and authentication using the OpenSSL library, as well as 256-bit encryption keys and the use of high-level ciphers. Provider companies regularly audit the security of OpenVPN, which makes this application even more secure in operation. This program is used to provide a secure connection between the VPN client and the VPN server.
The range of applications of a virtual private network is quite wide. So, with its help, you can ensure the security of connecting remote employees to the corporate network, combine offices located in different geographical areas into a single web. Individuals can also benefit from the use, especially those who use public Wi-Fi networks in their work, avoiding all sorts of risks. Also using OpenVPN in your work, you can bypass regional blocking, access resources from any corner of the planet.
Through the use of third-party plugins and scripts, this program allows the user to improve the authorization and authentication procedures. It will also be indispensable if you need to connect 2 hosts or networks with a secure point-to-point tunnel. In this case, the OpenVPN program can work with static keys (pre-shared key) without requiring certificates. The program will generate these keys on its own. It is for them that identification will be carried out, which removes directly the addresses of hosts from accounting. The last point will be most convenient when working with hosts that do not have a static address, as well as hosts behind NAT, for site-to-site connections.
You can download OpenVPN VPN from the developer's official website https://openvpn.net/community-downloads/. Follow the link to learn how to use OpenVPN on iOS.
Introducing StrongSwan
StrongSwan– free to use open source VPN client. It is built on IPsec, which makes it available for most operating systems. Implemented on the IKEv1 and IKEv2 key exchange protocols in the process of secret certification exchange between clients and hosts. Today, this project is actively supported by Andersen Steffen, professor of communications security at the Swiss University of Applied Sciences.
StrongSwan can be called a descendant of FreeS/WAN. The program is released under the same GPL license. It provides support for certificate revocation lists, as well as the status of certificates in the online protocol. An X.509 attribute certificate is used to implement group membership-based access control schemes. It also interoperates with other IPsec implementations, including Microsoft Windows and macOSVPN clients. In the fifth version of the application, the modular branch fully implements the Internet Key Exchange (IKEv2) protocol defined in RFC 5996. It should be understood that working with this project will require you to have fairly deep professional knowledge and a thorough understanding of Internet protocols and all those security features that they are connected.
Among the main functionality of the StrongSwan program, we highlight:
working on Android kernels, Linux 2.6, 3.x and 4.x, OS X, FreeBSD, Windows;
implementation of IKEv1, IKEv2 key exchange protocols;
interface can be updated with IKEv2 MOBIKE, dynamic IP address;
automatic removal and insertion of firewall rules based on IPsec policies;
floating port and NAT-Traversal via UDP encapsulation;
IKEv2 message fragmentation is supported to avoid problems with IP fragmentation;
tested support for IPv6 IPsec tunnel and transport connections;
presence of static virtual IP addresses, as well as IKEv1 ModeConfig pull and push modes;
presence of XAUTH server and client functionality on top of IKEv1 main mode authentication;
IKEv2 EAP secure user authentication;
Convenience of working with sagging tunnels, which is provided by Dead Peer Detection;
the possibility of additional relaying of EAP messages to the AAA server via the EAP-RADIUS plugin;
Authentication based on pre-shared keys or X.509 hecks;
Additional built-in cryptography and integrity checks for plugin libraries;
network certificate protocol support;
there is a virtual IP address pool managed by SQL database or IKE daemons;
using strong signature algorithms with signature authentication in IKEv2;
IKEv2 supports multiple authentication exchanges;
the presence of modular plugins for cryptoalgorithms, as well as an interface in relational databases;
using HTTP or LDAP to look up and cache CRLs locally;
Presence of the strongSwan NetworkManager applet for intelligent integration of Linux desktops.
This is just some of the features that users of this VPN get. We would like to draw your attention to the fact that today this program is available in the Linux operating system, as well as in all its distributions. Windows users can also use it in their work, but the distribution package is not yet available. You will also have to create the code yourself using the MinGW toolkit. Also, in this project, when working in Windows, there are quite a few restrictions.
You can download StrongSwan VPN via a direct link from the official website of the developer http://www.strongswan.org/. Setting up an IKEv2 VPN from Android via StrongSwan is here.
By renting an individual server to work on the "Individual GNP" service, you get not only stable and functional work, but also detailed information on setting up any of the programs. There is also a 24/7 technical support service at your disposal. Check out tariffs right now to choose the best cost solution for you. Pay attention to the current discounts, because this way you can buy a reliable server with the maximum financial benefit.
Our VPN – it is a reliable protection of your traffic from eavesdropping using advanced encryption methods. You get a dedicated IP-address for yourself: no one except you will use it. You can also choose payment methods that are convenient for you, you can use an additional discount by entering the appropriate coupon code.
---
Share this article: